In order to guarantee the very best quality pan dulce, or Mexican sweet bread, Chavez Supermarket operates its own bakery. Our baked goods include the famous conchas, orejas, novias, tortugas, cuernitos, picones, and many others.

You'll also find freshly baked bolillos and teleras as well as delicious Mexican cookies. Chavez Supermarket also offers cakes, Mexican flan, and parfait gelatins for all your special events and celebrations. Offering the delicious and famous tres leches or traditional flavored cakes beautifully decorated with colorful designs. Choose from designs featuring your favorites characters or customer your own design. For more information on ordering a cake, please contact one of our store locations.
Seasonal Bread
Rosca de Reyes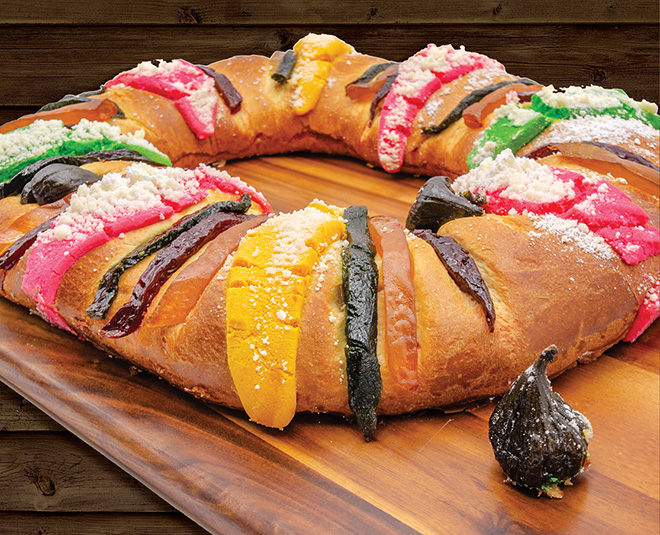 During the first week of January, ahead of Three Kings' Day on January 6, we offer our traditional Rosca de Reyes (Three Kings Bread). Each Rosca is hand made from scratch and baked fresh in our bakery. It is a Hispanic family tradition to gather around the Rosca and share the tradition of finding Baby Jesus. Each Rosca contains one or more plastic figurine representing Baby Jesus. Whoever finds Baby Jesus within their slice must cook tamales for the entire group on February 2, also known as Candelaria Day.
Roscas available at each Chavez Supermarket location from January 4 - 6, while supplies last.